Welcome
The charity Hope for Tanzania was set up in 2008. Its vision is to help people and communities in Tanzania so that they can maximise their potential and then help others. Visit our About Us page to read more about how Hope for Tanzania was started.
Help for Today, Hope for Tomorrow
This 106 year old man became a Christian in 1933. Old school maybe, but his love for Jesus is still deep and strong.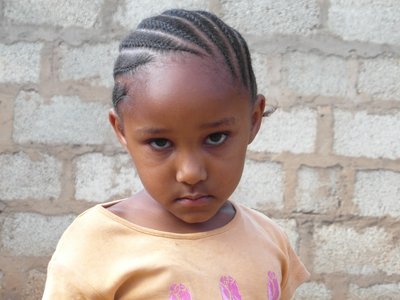 The youngest generation will experience a very vastly different country when they grow up.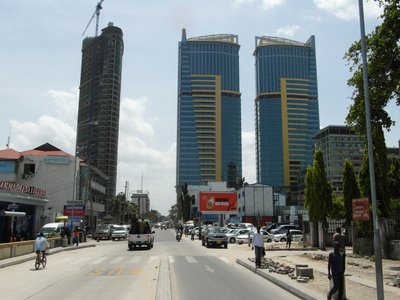 Tanzania is modernising with technology changing everything. Dar's new buildings, communications and transport are fast shattering people's views of Africa.
Pupils queueing for lunch after an intense morning of lessons at Tuishime School. For many, lunch is the main meal of the day.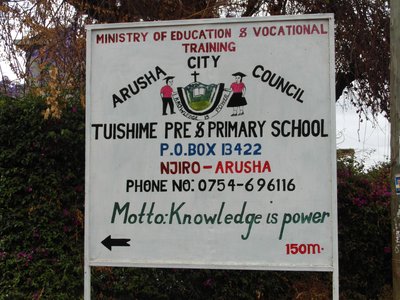 The School is providing high quality education and has a 100% success rate in the standard 7 exams over a 5 year period.
A full set of buildings is allowing 380 children to be educated. The school has become a mini business offering direct employment to 40 people.
After drilling a 100m deep borehole the School now has an abundant supply of clean water.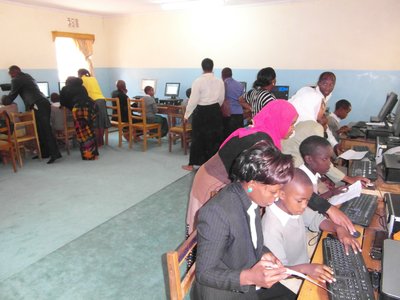 The donation of computers to schools in Arusha has set a new standard in government schools and given pupils the opportunity to learn a key technology.
Everyone grows and eats bananas in the west of Tanzania. By whatever means farmers have to take their produce to market.
Pastor Deo is a national missionary just starting work in the rural region of Singida.
This couple run a church in the poorest area of Arusha and live a simple life full of faith and compassion.
Rev Grace Mbise is an international evangelist who experiences mighty working of the Holy Spirit in her life and ministry. Miracles, healings, new births.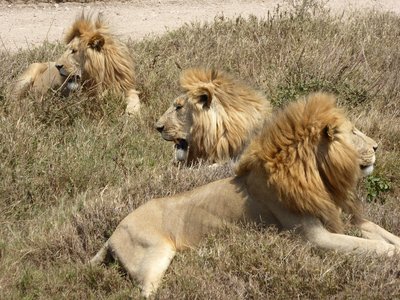 A stunning photo of animal life taken in the Serengeti, one of the largest national parks of Tanzania.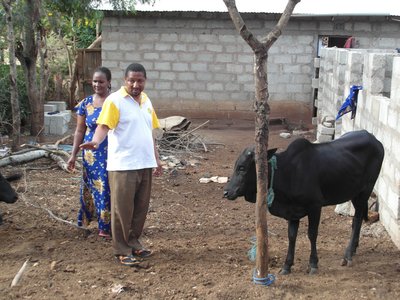 Moses is currently being sponsored in his degree and continues to be one of our many successful Futures students who we have supported for many years.
Flamboyance and Tanzanian weddings go hand in hand.
Drama is an essential part of school life produced under the direction of the talented John Bosco.
We support a number of projects including Tuishime Primary School and Christian work in urban and rural areas. We run schemes to sponsor school children and students through their education and to send reconditioned computers to schools. We also organise volunteer visits to Tanzania. The pictures above show some of our work in Tanzania. Click on the thumbnails to enlarge the image. For more information on our work, see the Projects section.
News
16 NOVEMBER 2019
16 NOVEMBER 2019
16 NOVEMBER 2019
26 SEPTEMBER 2019
12 SEPTEMBER 2019
Prayer Points
16 NOVEMBER 2019
16 NOVEMBER 2019
16 NOVEMBER 2019
16 NOVEMBER 2019
16 NOVEMBER 2019
Donate
Every pound can make a difference to the poor and vulnerable people with whom we work. Your gift is greatly appreciated.
We also run a child sponsorship scheme. When you sponsor a child you can change the life of that child. As you exchange letters, send photos and offer encouragement, your love will bring hope to a child that will last a lifetime.
Click here to learn about sponsoring a child...